Hyperglycaemia
What is hyperglycaemia?
Hyperglycaemia is also known as high blood sugar and is where the level of glucose in the blood is too high. It mainly affects people with diabetes and if left untreated, it can cause serious complications.
How can I find out if my blood glucose levels are high?
When you have diabetes, you can use different tests to see how your blood glucose levels are. These can be regular tests with your diabetes team or a GP, usually a HbA1c test, or could be tests that you can carry out yourself at home using a portable blood glucose monitor.
What are the symptoms of hyperglycaemia?
Some of the most common symptoms are:
Polyuria – this is when you will need to pass water frequently as your body is trying to offload the excess glucose through your kidneys.
Excess thirst – your kidneys will be trying to process the excess glucose in the body, so it sends signals to the brain to replenish your water, making you feel slightly more dehydrated and more thirsty.
Tiredness and fatigue – the glucose cannot get into the cells to give you energy, so you may feel an increase in tiredness
Weight loss – the body is seeking energy from your fat cells because the glucose is unable to get into the cells to give you energy, so you will be burning your fat stores instead. But this is usually only seen in very high raised levels.
Infections – especially bladder infections and thrush can be present due to the excessive glucose being excreted through your urine
Delayed wound healing – wounds may take longer to heal than normal due to the lack of oxygen and nutrients that are in the blood
Blurred vision – the build up of glucose in the body can cause permanent damage to the vessels at the back of the eyes in the retina. This is something that is usually seen in long term high levels.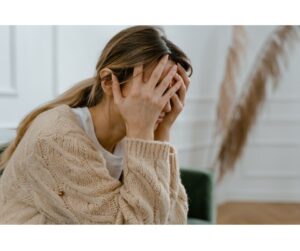 What can cause hyperglycaemia?
There are a few common causes of high blood glucose, especially in those with diabetes, which can include:
Being unwell
Eating too much sugar or high starch foods
Being less active than usual
Feeling stressed
Missing doses of your diabetes medication
How can I treat hyperglycaemia?
It is important to get your blood glucose levels down if they become too high. Some of the current treatments are:
Reduce the intake of sugary or starchy foods and incorporate a healthy well-balanced diet
Lose weight if you are overweight
Get a good night's sleep
Reduce stress levels
Being more active and exercising regularly
Taking your diabetes medication as prescribed
It is important to speak to your diabetes care team or GP if your blood glucose level is still high and you still have symptoms, even though you have made changes.
References:
NHS (2022) High blood sugar (Hyperglycaemia). Available at: https://www.nhs.uk/conditions/high-blood-sugar-hyperglycaemia/ (Accessed on 4 April 2023)