Mediterranean Diets and Type 2 Diabetes
The word 'diet', often comes with the assumption that there will be some sort of restriction involved, but the Mediterranean diet is a flexible, wide selection of food groups and encourages individuals to adopt their way of life, including eating seasonally, socialising, and cooking meals from fresh ingredients.
The Mediterranean diet is a diet mainly focused on plants, fruits, vegetables, oily fish, lean meat and complex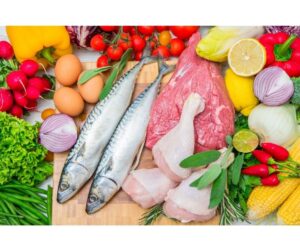 carbohydrates. It is recommended by the NHS, due to the diet not being restrictive, it being easy to follow, having a higher level of fruits and vegetables and low levels of saturated fat.
There is a lot of evidence to show that the Mediterranean diet can be associated with a decreased risk of high cholesterol, high blood pressure, weight and blood glucose levels. One study compared the effectiveness of the Mediterranean diet compared to a low-fat diet and found that the Mediterranean diet reduced HbA1c levels, and cardiovascular risk factors and patients had better glycemic control.
At MySugarWatch, we support the Mediterranean diet with our members. If you would like support with how you can implement this into your lifestyle, build healthier habits, and monitor your blood glucose levels to improve your Type 2 Diabetes, then sign up for one of our memberships below:
https://mysugarwatch.je/package/
References:
Esposito K, Maiorino MI, Bellastella G, Chiodini P, Panagiotakos D and Giugliano DA (2015) 'A Journey into a Mediterranean Diet and Type 2 Diabetes: A Systematic Review with MetaAnalyses', BMJ Open, 2015(5).
Mancini JG, Filion KB, Atallah R and Eisenberg MJ (2016) 'Systematic Review of the Mediterranean Diet for Long-Term Weight Loss', AM.J.Med, 129, pp. 407-415. Milenkovic T, Bozhinovska N, Macut D, Bjekic-Macut J, Rahelic D, Velija Asimi Z and Burekovic A (2021) 'Mediterranean Diet and type 2 Diabetes Mellitus: A Perpetual Inspiration for the Scientific World. A Review', Nutrients, 13(4), pp. 1307.
©MySugarWatch2023