Metformin and Vitamin B12 – Is there a link?
Metformin is commonly used to help those with type 2 diabetes as it can lower blood glucose levels by improving the way that the body handles insulin. It is usually prescribed in tablet form, and is best to be taken with a meal to reduce any potential side effects, such as nausea, diarrhoea, stomach ache and a loss of appetite.
Another one of the recognised side effects of metformin is a decreased level or a deficiency of vitamin B12, especially in patients that have been taking metformin longer term or have a higher dose. Vitamin B12 is a water-soluble vitamin that helps to produce red blood cells, keep our nervous system healthy, release energy from food and create DNA (the building blocks of our bodies cells). It is naturally found in animal based products such as meat, fish, eggs, dairy products and fortified foods.
A deficiency in B12 can cause a range of different side effects including:
• Extreme tiredness
• Lack of energy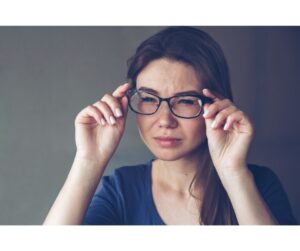 • Sore and red tongue
• Weakness in muscles
• Pins and needles
• Mouth ulcers
• Problems with vision
• Problems with memory, judgement and understanding
• Psychological problems such as anxiety, depression, confusion etc
A diagnosis of B12 deficiency can be found through a blood test at your local GP surgery. If you have any of the above symptoms, please speak to a GP or a member of your diabetes team to get this investigated.
References:
Gov.uk (2022) Metformin and reduced vitamin B12 levels: new advice for monitoring patients at risk. Available at: https://www.gov.uk/drug-safety-update/metformin-and-reduced-vitamin-b12-levels-newadvice-for-monitoring-patients-at-risk (Accessed on 6 March 2023).
Infante M, Leoni M, Caprio M and Fabbri A (2021) 'Long-term metformin therapy and vitamin B12 deficiency: An association to bear in mind', World journal of diabetes, 12(7), pp. 916-931.
NHS (2022) About Metformin. Available at: https://www.nhs.uk/medicines/metformin/about-metformin/ (Accessed on 7 March 2023).
NHS (2023) Vitamin B12 or folate deficiency anaemia. Available at: https://www.nhs.uk/conditions/vitamin-b12-or-folate-deficiency-anaemia/ (Accessed on 6 March 2023).
©MySugarWatch2023